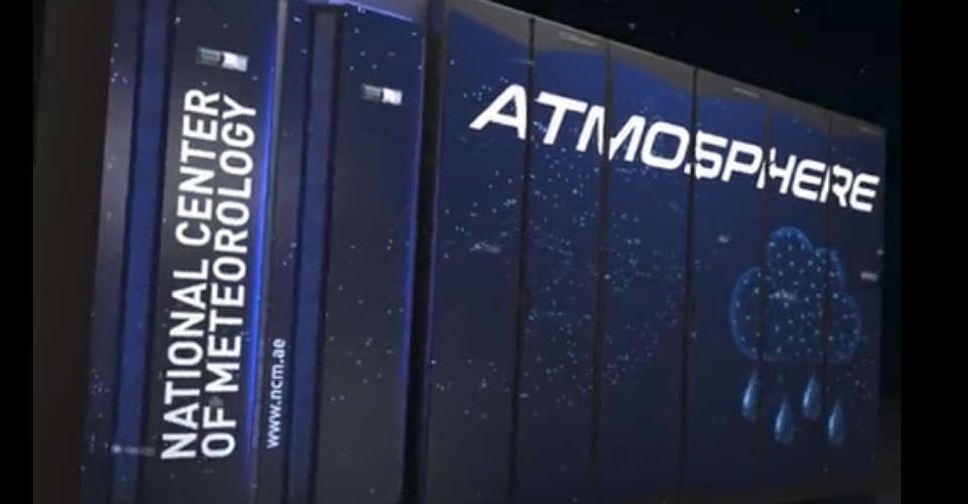 @NCMS_media/ Twitter
A new supercomputer has been unveiled in the UAE to advance weather forecasting and overall climate research.
'Atmosphere' will help the National Centre of Meteorology (NCM) easily process complex data, and predict weather patterns faster and more accurately.
The supercomputer, which was built by Hewlett Packard Enterprise (HPE), uses the Cray EX system, an end-to-end high-performance computing (HPC) liquid-cooled platform.
The UAE is the first in the region to deploy the powerful liquid-cooled system for weather prediction.

The#National_Center_of_Meteorology Deploys New Supercomputer #Atmosphere to Advance Weather Forecasting, built @HPE to make NCM's weather prediction by 300% faster and bolsters R&D using advanced modeling, simulations, and artificial intelligence capabilities. pic.twitter.com/4qgNE7iqAF

— المركز الوطني للأرصاد (@NCMS_media) October 18, 2021
The NCM uses numerical weather prediction modelling software, such as the Weather Research and Forecasting (WRF) Model and Consortium for Small-scale Modelling (COSMO).
They leverage physics and dynamics-based models of the atmosphere and oceans to simulate and predict weather conditions.
With the new supercomputer, which will deliver faster performance than NCM's existing system, the runtime of simulations on these models will decrease by up to 200 per cent on the WRF and up to 300 per cent on COSMO, significantly speeding time-to-insight on weather predictions.