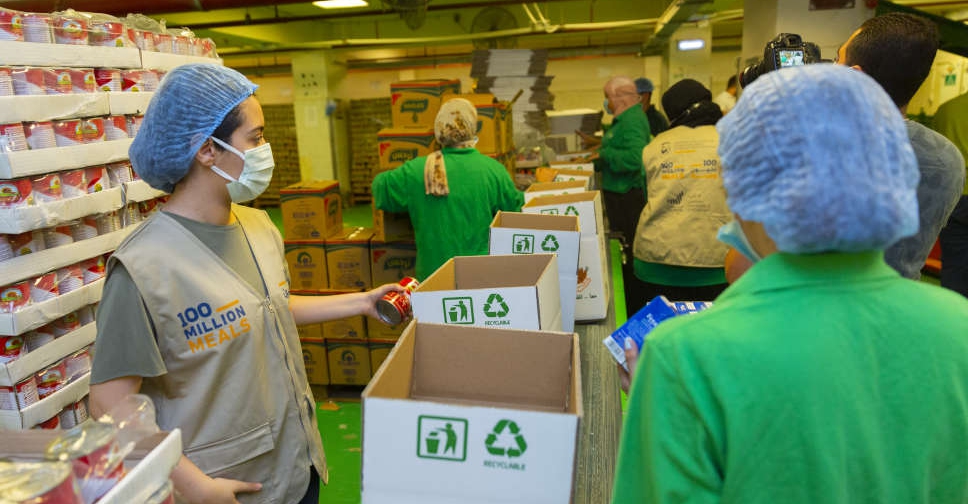 Supplied
Thirty million meals have been distributed in Egypt as part of the UAE's '100 Million Meals' campaign.
More than 500,000 low-income individuals and families received parcels containing easy-to-store items including flour, rice, sugar and cooking oil.
The supplies were delivered in coordination with the Food Banking Regional Network, 928 local humanitarian organisations and Egypt Food Bank.
The '100 Million Meals' campaign, organised by Mohammed bin Rashid Al Maktoum Global Initiatives (MBRGI), concluded in May after securing 216 million meals, which is more than double the targetted donations.
Food aid distribution is still underway in several countries as part of the massive campaign.
"We saw the impact of joint work in Egypt, where humanitarian and social institutions worked together with relevant authorities and charities in an integrated network to ensure food aid reached a wide scope of beneficiaries," said Sara Al Nuaimi, Director at MBRGI.