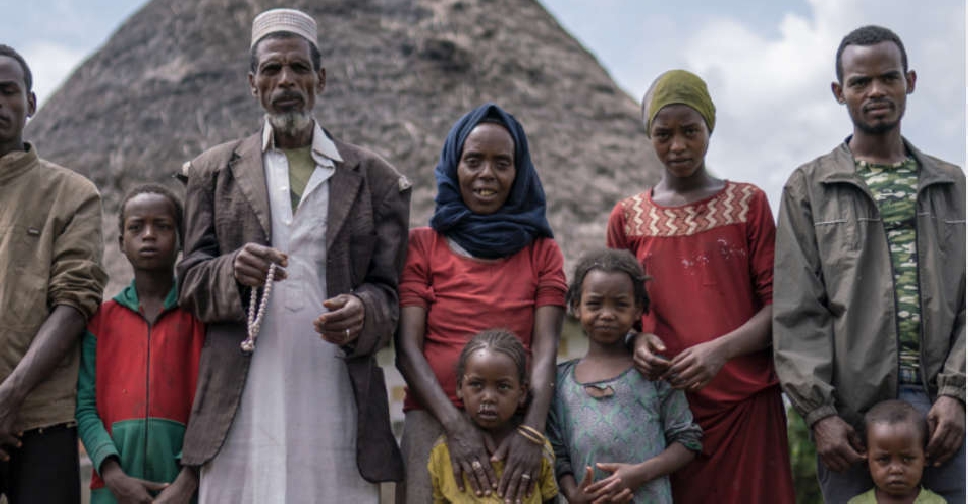 @admediaoffice/ Twitter
A major fundraising initiative has been launched by the UAE to eradicate two neglected tropical diseases.
The '50 Days to Transform 5 Million Lives' drive will begin on October 14 as the UAE counts down to its 50th anniversary on December 2.
The effort, led by the Reach Campaign, aims to end river blindness and lymphatic filariasis.
It will be implemented in partnership with the Emirates Red Crescent (ERC) and some of the UAE's biggest organisations and companies.
A series of fundraising campaigns will be announced over the next 50 days and include personal fundraising challenges, culinary and retail promotions, text-to-give campaigns, a global sweepstakes and an auction of once-in-a-lifetime experiences.
All proceeds will benefit the Reaching the Last Mile Fund (RLMF), a 10-year, $100 million initiative launched in 2017 by His Highness Sheikh Mohamed bin Zayed Al Nahyan, Crown Prince of Abu Dhabi and Deputy Supreme Commander of the UAE Armed Forces, with support from several organisations, including the Bill & Melinda Gates Foundation and the ELMA Philanthropies.
River blindness and lymphatic filariasis disproportionately affect the world's poorest people.
Over 200 million people globally require treatment for river blindness, one of the leading causes of preventable blindness, while over 850 million people are at risk of lymphatic filariasis.

50 Days to Transform 5 Million lives campaign, launched in the lead up to the UAE's Golden Jubilee, aims to end neglected tropical diseases, a commitment made by Sheikh Zayed. pic.twitter.com/sdVycPsMQA

— مكتب أبوظبي الإعلامي (@admediaoffice) October 13, 2021