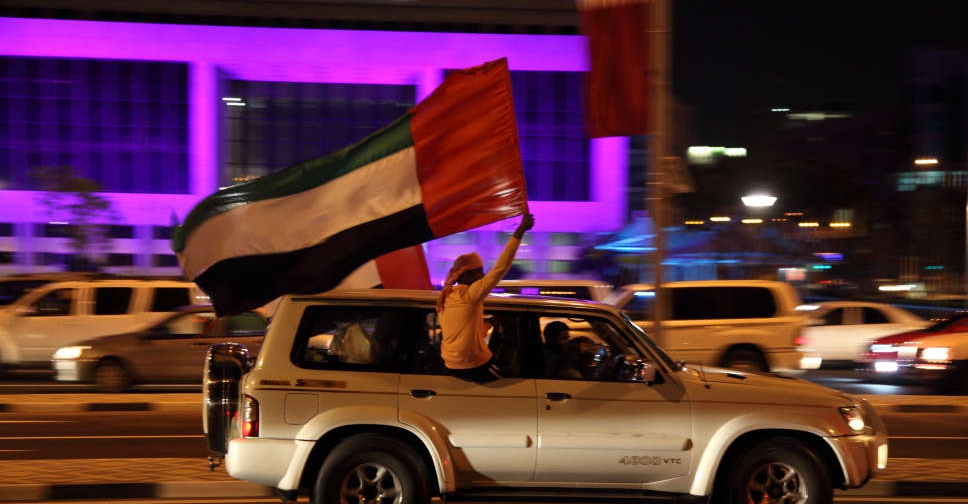 Motorists have been reminded to stick to the December 6 deadline while decorating their cars with decals to mark the country's 51st National Day, or risk a fine.
Taking to their official social media handles, Abu Dhabi Police said drivers will be allowed to decorate their cars from November 25 to December 6.
Residents have also been reminded to celebrate responsibly by following the guidelines set by the authorities.
Do not block the vehicle's number plates or obstruct the view of the driver with the decorations
Do not change the original colour of the car, nor modify the engine
Do not cover the windows and windshields with stickers or sunshades
Do not participate in "marches and random gatherings"
Do not spray confetti or paint at people
Do not write "phrases or place inappropriate stickers on the vehicle"
Do not carry more than the permitted number of passengers
Do not let passengers sit on the vehicle's windows or sunroof
Do not block or disrupt traffic
Do not drive recklessly driving on internal and external roads
الداخلية تعلن عن الإرشادات الواجب اتباعها خلال احتفالات الدولة بعيد الاتحاد الواحد والخمسين

MOI announces rules to be followed during celebrations of the 51st UAE National Day#عيد_الاتحاد51#UAENationalDay pic.twitter.com/K61WthwJbG

— وزارة الداخلية (@moiuae) November 25, 2022