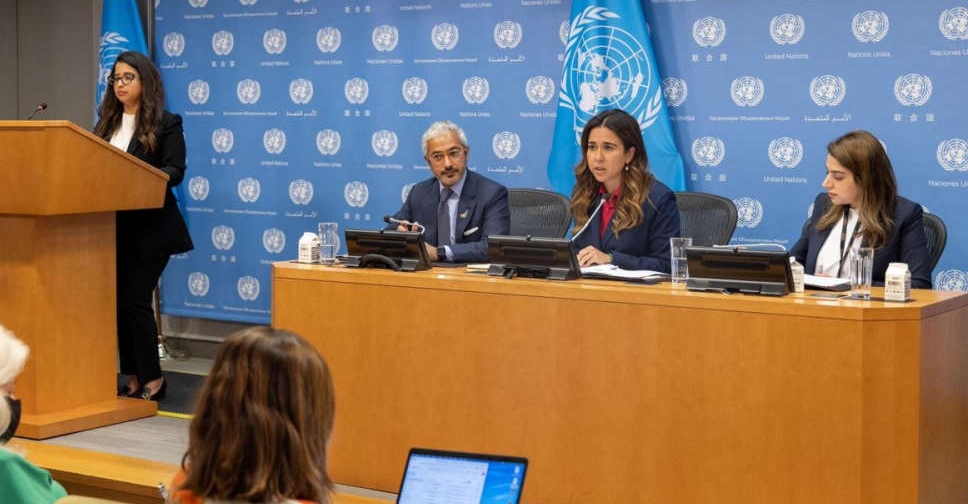 Twitter via @UAEMissionToUN
The UAE, holding the rotating presidency of the UN Security Council for June 2023, has said it will work to elevate the priorities that have guided its term, promoting peace, cooperation and tackling climate change.
During a press briefing in New York, Lana Nusseibeh, the UAE's ambassador to the UN, highlighted several events they'll be hosting throughout the country's month-long presidency.
Cooperation between the UN Security Council and the League of Arab States
A briefing will be held on June 8 and will identify pathways for increased UN and League of Arab States collaboration, addressing regional crises and reinforcing partnerships for promoting the inclusion of women and girls.
Climate Change, Peace and Security
A ministerial open debate to strengthen consensus among Council members on the impacts of climate change will be held on June 13. The meeting aims to better tailor the Council's impact by incorporating climate-sensitive approaches into its response to, and support of, conflict prevention, resolution and peacebuilding.
The Values of Human Fraternity in Promoting and Sustaining Peace
A ministerial briefing will be held on June 14 to consider holistic strategies UN Member States can take to promote social cohesion and the values of human fraternity throughout the peace continuum: from conflict prevention to conflict resolution and peacebuilding.
In addition to holding signature events on these priorities, the UAE will preside over the Council as it meets to discuss the myriad of complex challenges to international peace and security currently on its agenda.
As president, the UAE will oversee the Security Council's agenda for the month, manage the distribution of information to other Council members, issue statements and communicate the Council's actions to the public – as well as respond to evolving crises and current world events that are relevant to the Council's mandate.
It was great catching up with the UN press corps and briefing them on what to expect during the #UAExUNSC presidency of the UN Security Council for the month.

As Ambassador Nusseibeh said today, we will ensure that the press is regularly updated on our presidency and Council… pic.twitter.com/xz0hccJTfL

— UAE Mission to the UN (@UAEMissionToUN) June 1, 2023