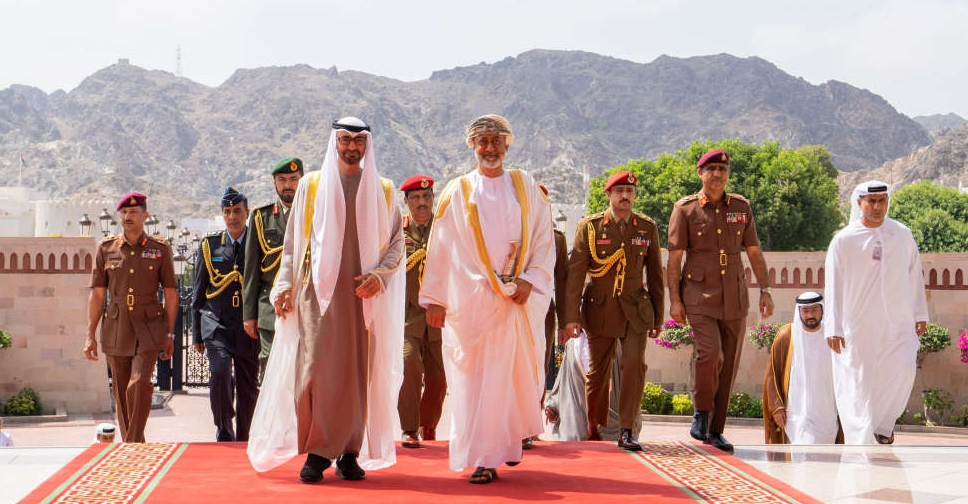 Twitter
President His Highness Sheikh Mohamed bin Zayed Al Nahyan has held talks with Sultan Haitham bin Tariq of Oman, at Al Alam Palace in the Omani capital of Muscat.
Both leaders discussed the deep-rooted and longstanding bonds that the two countries share, and explored ways to further develop bilateral ties.
Sheikh Mohamed, who is on his first official state visit to Oman as President, is accompanied by a high-level delegation that includes economists.
A number of Memoranda of Cooperation (MoC) covering various fields including cooperation in culture and media, railways, education, scientific research, agricultural wealth and financial markets, were signed between the two countries.