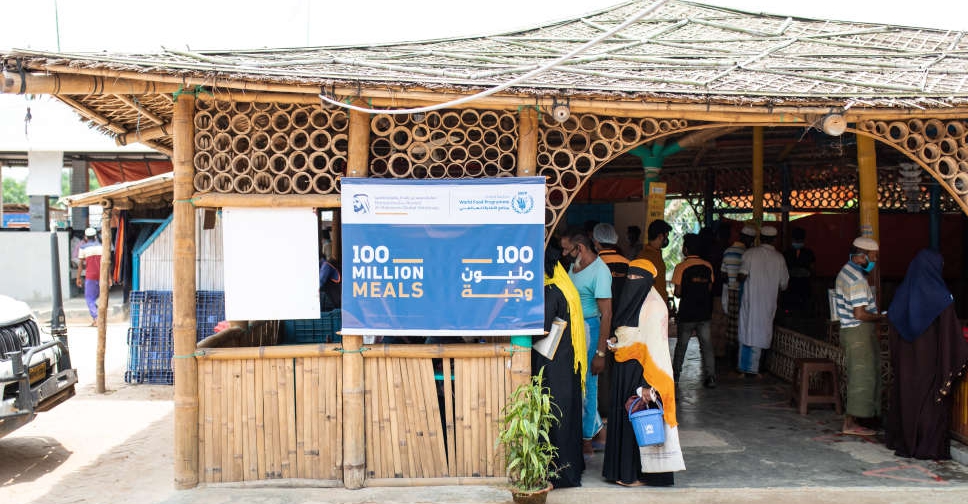 Supplied
The UAE's '100 Million Meals' campaign has been completed in Bangladesh, providing over 6.4 million meals across refugees camps.
Around 36,000 people have benefitted from the major food distribution drive.
They were given e-vouchers by the UN World Food Programme to purchase food items from stores in Rohingya refugee camps in Cox's Bazar.
The e-vouchers, equipped with biometric identification technology, were distributed in collaboration with a network of local authorities.
The 100 Million Meals campaign, organised by Mohammed bin Rashid Al Maktoum Global Initiatives (MBRGI), concluded in May after securing 216 million meals, which is more than double the targeted donations.
The meals are being distributed in low-income communities across 30 countries in the Middle East, Asia, Africa, Europe and Latin America.
"Collaborating with WFP has enabled swift and accurate food aid distribution in Jordan, Bangladesh and Palestine using iris scans and integrated databases to target people in dire need," said Sarah Al Nuaimi, Director at the MBRGI.
"We are grateful for MBRGI's valuable contribution in Bangladesh that comes at a time when Rohingya refugees are more vulnerable than at any point since the 2017 influx," said Mageed Yahia, WFP Director in the UAE and Representative to the GCC.
"Food security in Cox's Bazar remains a top priority with 96 per cent of all refugees being moderately to highly vulnerable and entirely dependent on humanitarian assistance," he added.