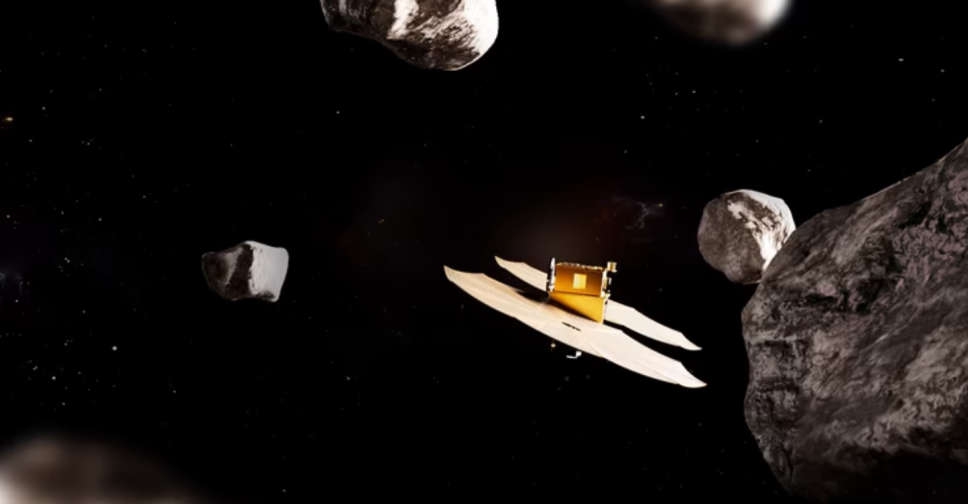 The UAE Space Agency has invited pitches from local startups, private companies and research centres to take part in the Emirates Mission to the Asteroid Belt.
The invite came during the "Make it in the Emirates" Forum, which concluded in Abu Dhabi on Thursday.
In its first phase, there'll be over 30 opportunities for firms to participate in executing the UAE's most advanced and ambitious scientific mission to date.
"The National Space Fund provides vast growth opportunities offered to the space sector over the coming years, our aim is to create new growth channels for advanced innovation and technology companies in the UAE," said Salem Butti Salem Al Qubaisi, Director-General of the UAE Space Agency.
Mohsen Al Awadhi, Programme Director of the Emirates Mission to the Asteroid Belt, said they are "looking forward to harnessing the expertise of the local private companies and their participation in this one-of-a-kind challenge to develop the Emirates Mission to the Asteroid Belt and achieve the vision of the UAE's government for this vital sector".
The thirteen-year project includes six years for spacecraft development and a seven-year trip to the main asteroid belt beyond Mars.