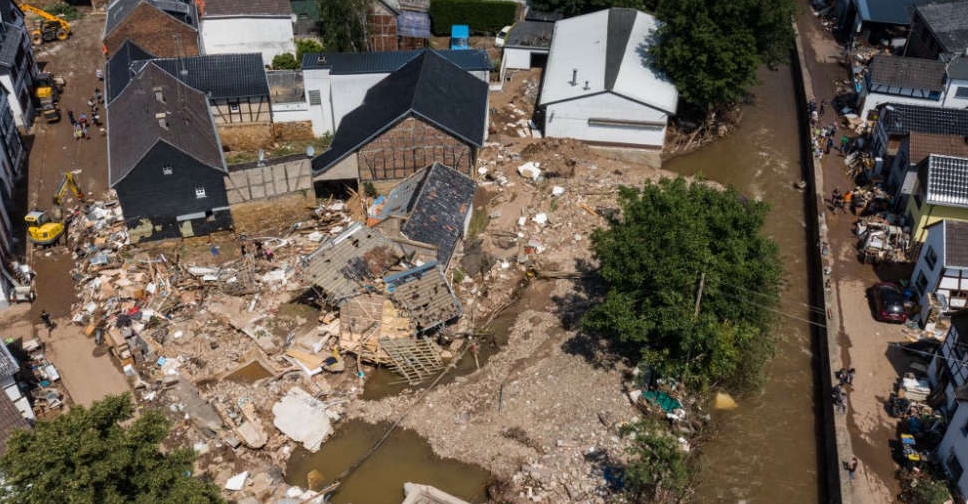 SEBASTIEN BOZON / AFP
The UAE has expressed its solidarity with Germany, Belgium, the Netherlands and the Grand Duchy of Luxembourg over the loss of life caused by floods.
The Ministry of Foreign Affairs and International Cooperation expressed its sincere condolences and sympathy to the governments and the families of the victims, wishing a speedy recovery to all those affected.
German Chancellor Angela Merkel described the flooding as "terrifying" after the death toll across the region rose to 188.
The floods are being seen as Germany's worst natural disaster in almost six decades, with the impact of climate change gearing up to become the next crucial point of discussion before Merkel's expected exit from office.