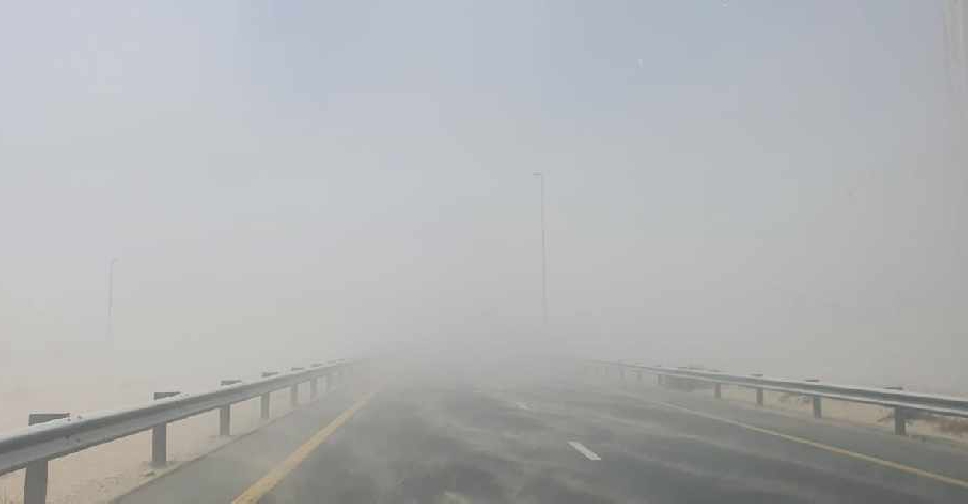 ARN News
The National Centre of Meteorology (NCM) has urged the public to be extra cautious as blowing dust could reduce visibility in different parts of the emirate.
Speaking to ARN News, the forecaster at NCM said the unstable weather condition would continue until 7:00 pm on Monday, with chances of rain over the next two days in some parts.
He added that strong winds with speeds of 55km/hr will pick up dust and sand reducing visibility to less than 500 metres in some areas.
#Alert #Dust_Alert #NCM pic.twitter.com/AVPAS3iHu1

— المركز الوطني للأرصاد (@NCMS_media) May 3, 2021
Authorities have also reminded drivers to exercise caution on the roads and avoid speeding.
Taking to their official Twitter handle, the Abu Dhabi Police urged motorists to avoid using phones to take videos.
#Urgent |#AbuDhabiPolice urges drivers to be cautious due to low visibility during high winds and dust, and for your saftey and for the safety of others on the road, please do not be distracted by taking any videos or using your phone.

— شرطة أبوظبي (@ADPoliceHQ) May 3, 2021