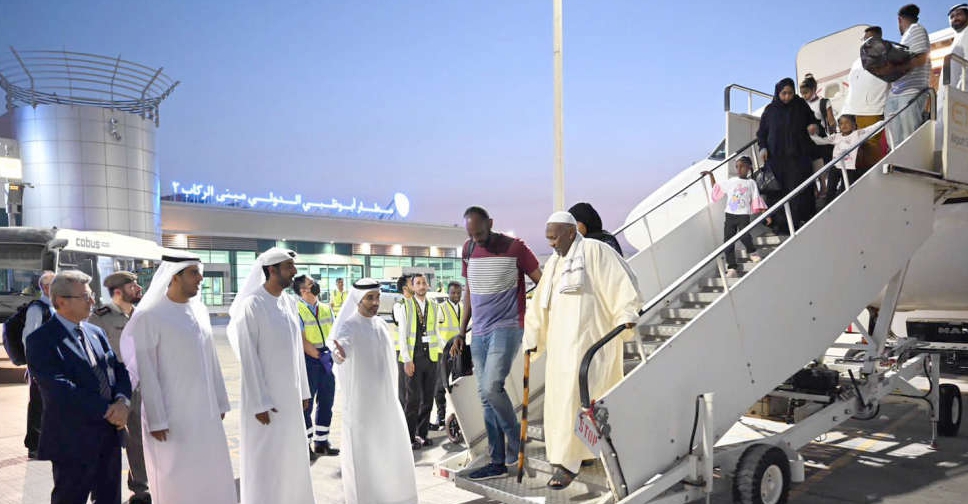 WAM
An evacuation plane from Sudan has landed in the UAE, carrying nearly 180 people of various nationalities.
It's the tenth evacuation flight to arrive in the Emirates from Sudan, which has experienced violent clashes since mid-April.
The UAE continues to prioritise the evacuation of the most vulnerable groups, including the sick, children, the elderly and women.
Emirati authorities have received citizens of at least 26 different countries on these flights, which have carried 997 people since April 29.
The UAE has also provided them with all necessary care services before their return to their home countries.
In a statement, the Ministry of Foreign Affairs (MoFA) affirmed the UAE's commitment to working with the international community to serve the best interests of the Sudanese people.
It also stressed the importance of intensifying efforts aimed at reaching a ceasefire, a return to dialogue, and advancing the transitional phase to reach the desired political stability and security in Sudan.
UAE receives 180 people from #Sudan arriving on evacuation planehttps://t.co/EjEEi2i3mn pic.twitter.com/MhxXh26EE3

— MoFA وزارة الخارجية (@mofauae) June 2, 2023