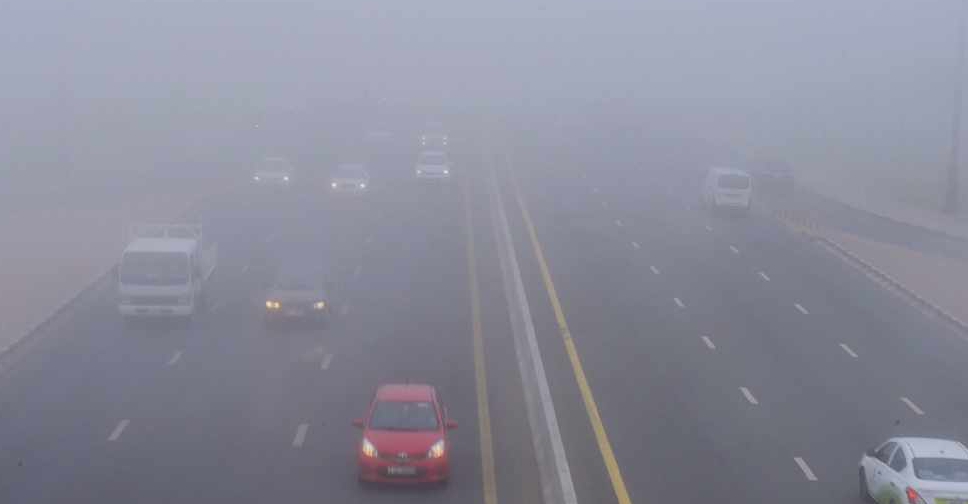 File picture
Fog alerts have been issued this morning for Dubai and Abu Dhabi, with visibility reduced on many roads.
The National Centre of Meteorology advises caution on several routes.
These include Al Jaddaf to Al Khail and Sheikh Zayed Road towards Abu Dhabi.
#Alert #Fog_Alert #NCM pic.twitter.com/NQjCSOfLww

— المركز الوطني للأرصاد (@NCMS_media) April 8, 2021
Abu Dhabi Police say drivers must monitor the electronic boards for updates.
Speed limits have been reduced to 80 kmph on Abu Dhabi - Al Ain road (Al Mafraq - Al Amerah), Nahil - Al Falah road, Mohammed Bin Rashid between Abu Dhabi and Dubai, Sheikj Khalifa Bin Zayed Intl. road (Al Mafraq - Hameem), Al Sad to Sweihan, and Sweihan to Ajban.
#عاجل | #تحذير #ضباب
تم تفعيل منظومة خفض السرعات إلى 80 كم/س على طريق الشيخ محمد بن راشد، ابوظبي - دبي ( العجبان - سيح شعيب )#Urgent | #Warning #Fog
Speed reduction system activated to 80 Km/h on Mohammed Bin Rashid road, Abu Dhabi – Dubai ( Al Ajban – Sieh Shuaib )

— شرطة أبوظبي (@ADPoliceHQ) April 8, 2021