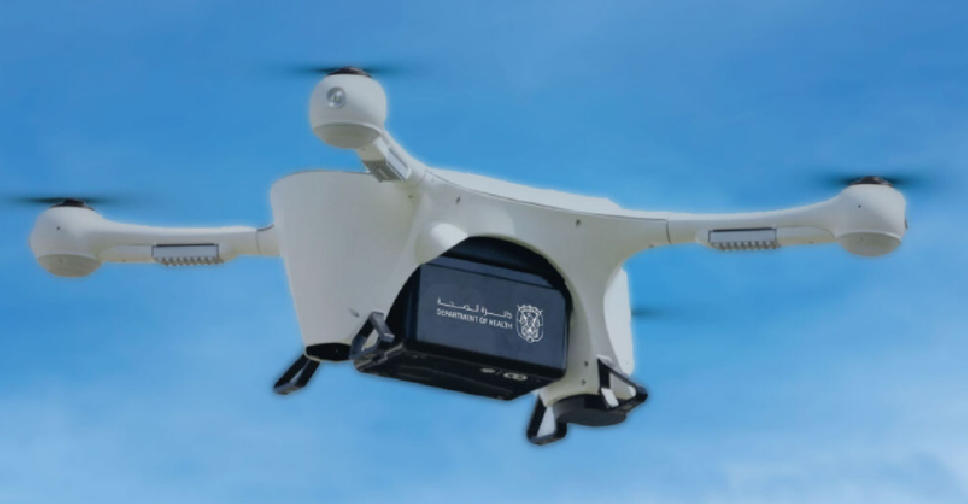 Abu Dhabi Media Office
Abu Dhabi is turning to drone technology to distribute and transfer medical supplies within the healthcare sector.
Drones will be used to deliver medicines, vaccines, blood units and samples between laboratories, pharmacies, blood banks and other healthcare facilities in a safe manner.
This will help in emergencies and contribute to reducing occupancy rates in medical establishments as well as enhancing the quality of patient outcomes.
The move will also help reduce CO2 emissions and ease road traffic congestion.
The Department of Health (DoH) will create a state-of-the-art delivery network using drones at 40 stations throughout 2022.
The project, a first of its kind in the Middle East and North Africa, is a collaboration between the DoH, the General Civil Aviation Authority (GCAA), SkyGo and Matternet.
دائرة الصحة - أبوظبي تطلق مشروعاً لتوصيل ونقل مستلزمات القطاع الصحي باستخدام طائرات بدون طيار، تعزيزاً لمكانة #أبوظبي مركزاً عالمياً للابتكار والتكنولوجيا المتقدمة، وفي إطار جهود تطوير خدمات الرعاية الصحية. pic.twitter.com/xPvvteJpDD

— مكتب أبوظبي الإعلامي (@admediaoffice) September 21, 2021
SkyGo and Matternet have completed phase one of testing and are now working on phase two, which will be finalised by the end of this year and will address all aviation safety requirements and risk assessments.
A demonstration of the technology was held recently. It included transporting and delivering medical samples from Zayed Sports City to a laboratory in the emirate.
The delivery and transfer system will have around the clock service and form part of the emergency response network available at healthcare facilities in Abu Dhabi.
It aligns with the year of preparation for the "UAE Projects of the 50", the UAE's Fourth Industrial Revolution (4IR) Strategy, and broader strategies to position Abu Dhabi as a global hub for innovation.
.@DoHSocial launches a project to licence the use of drones to deliver and transport medical supplies, as part of efforts to enhance healthcare services in the emirate through innovation and technology. pic.twitter.com/FJhbvxCRR8

— مكتب أبوظبي الإعلامي (@admediaoffice) September 21, 2021
The project reinforces Abu Dhabi's position as a global medical care and innovation hub and is a milestone in the transport and delivery chain of medical goods. It will enhance emergency response capacity, including the rapid transportation of medication, antitoxins and vaccines.

— مكتب أبوظبي الإعلامي (@admediaoffice) September 21, 2021