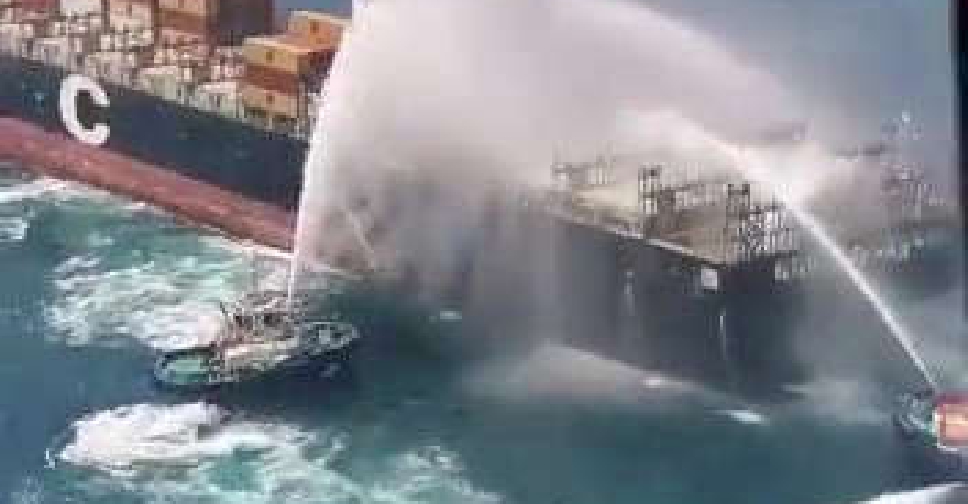 @NSRCUAE/ Twitter [screengrab]
An injured person has been airlifted to safety after a fire broke out on a ship in UAE waters.
The National Search and Rescue Centre (NSRC) flew the person to Sheikh Shakhbout Medical City in Abu Dhabi for treatment.
The fire erupted on a Panama-flagged cargo ship.
A video shared by the NSRC shows three other vessels trying to douse the flames.
نفذ المركز الوطني للبحث والانقاذ التابع للحرس الوطني يوم الثلاثاء الموافق 6 يونيو 2023 مهمة إخلاء طبي لمصاب أثناء احتراق سفينة تابعة لجمهورية بنما في المياة الإقليمية التابعة لدولة الامارات.
تم إخلاء المصاب بطائرة المركز إلى مدينة الشيخ شخبوط الطبية لتلقي العلاج اللازم. pic.twitter.com/VvY9vLYtNK

— NSRCUAE - NGC (@NSRCUAE) June 7, 2023