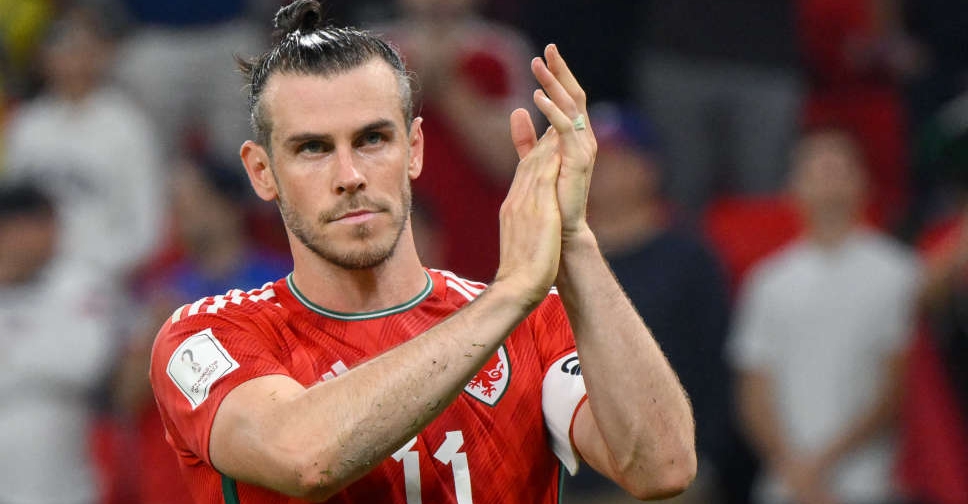 AFP
Wales captain Gareth Bale cut a frustrated figure against the United States for most of his country's first World Cup game since 1958, barely touching the ball early on let alone making the sort of inspirational impact the fans have come to expect.
Yet, once again, when the going got tough at 1-0 down in the dying minutes, Wales' 33-year-old all-time top scorer came to the rescue, using all his drive and experience to win a penalty against a tiring defence and then converting it brilliantly.
"He's never let us down, has he?" said coach Robert Page. The sentiment was shared by Wales' three million population, not least the raucous "Red Wall" who chanted his name and celebrated the reprieve as if they had won inside Ahmad bin Ali Stadium.
Page deserves credit for Wales' second-half transformation.
By bringing on towering striker Kieffer Moore for the diminutive and ineffective Dan James, he provided a much-needed focus for the Welsh attacks that changed the balance of play after the youthful United States had dominated the first half.
That switch also took the pressure off Bale, freeing him up to find more space to get into the box as he did when he was sliced down for his 82nd minute penalty.
It was Bale's 41st goal for his beloved homeland.
He never made a secret of his greater passion for Wales than for Real Madrid during nine years in the Spanish capital despite winning five Champions League titles, including scoring with a spectacular overhead kick in the 2018 final against Liverpool.
Once he held a flag with the cheeky message: "Wales, Golf, Madrid - in that order".