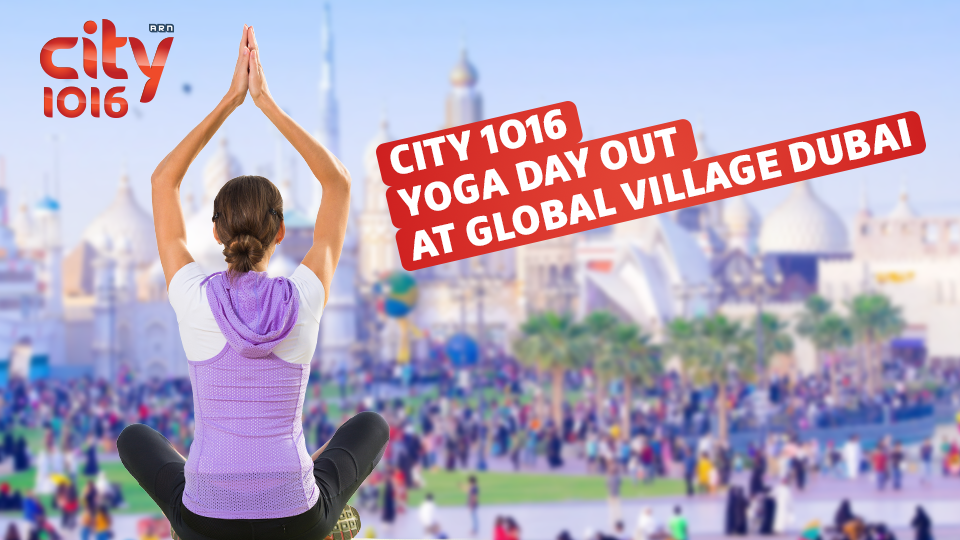 Rejuvinate your body, mind and soul!
Join us for the first ever Yoga Day Out at Global Village on Friday, 8th November. Rejuvenate your body and refresh your mind with lululemon ambassadors Allie McLaughlin and Neha Duseja as they take on Main Stage at the world's leading multicultural festival park, delivering some of the finest Yoga sessions in town.
First session @ 8am: 60 minutes with RJ Malavika
Join Lululemon Ambassadors Neha and Allie for a yoga class designed to make you embrace your #sweatlife. This vinyasa style class will focus on building over strength in the body, working with partners and trying new poses you didn't think you could do. It's a fun yet supportive class designed to make you sweat and try new things.
Second session @ 10am: 60 minutes
Join Lululemon Ambassadors Neha and Allie for a chilled yoga session. This flow will help you get deeper into your stretches by holding poses for longer periods of time and having fun with balances! The class will end with breathing practices and a meditation to rejuvenate the mind and body.
There's plenty of activities planned for the day and kids below age 15 can enjoy a healthy morning with designated kids gymnasium and play area. What's more, you also get a free Yoga Mat*. There will be water and refreshments available for sale at the venue.
Register here to be a part of our Yoga Day Out at Global Village!
*Yoga Mat is available for first 3,000 on first come first serve basis.