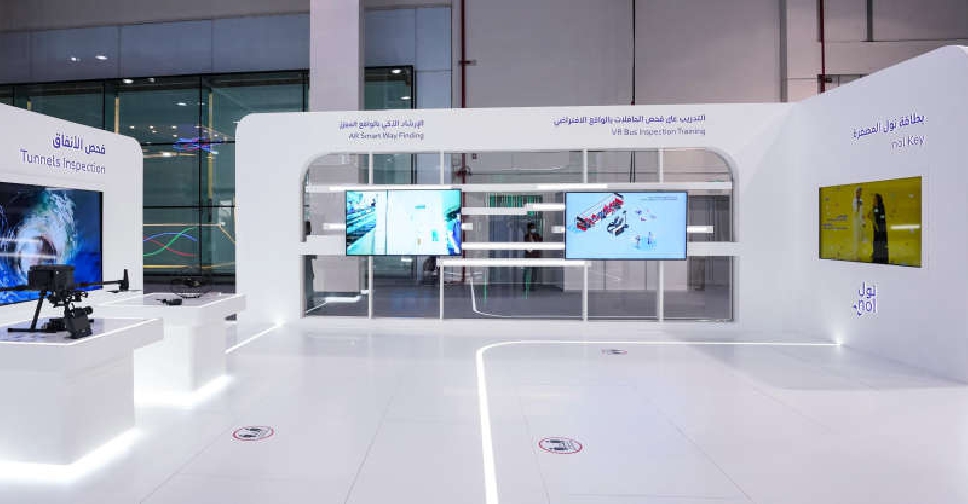 Twitter/@RTA
Dubai's Roads and Transport Authority (RTA) has revealed an exciting collection of projects and smart initiatives it will showcase at GITEX 2021.
It is topped by projects qualified for the finals of the Dubai World Challenge for Self-Driving Transport 2021.
The portfolio of projects and initiatives include the use of artificial intelligence in cycling tracks to count the number of users and measure their compliance with the safety procedures, including testing of vehicles together with a new model of a journey planner on public buses using smart screens at bus stations.
"RTA has an integrated roadmap for the future of self-driving transport as well as a master plan for digital transformation to keep pace with the 4th Industrial Revolution," said His Excellency Mattar Mohammed Al Tayer, Director-General, Chairman of the Board of Executive Directors of the Roads and Transport Authority.
"Undertaking such plans responds to the directives of His Highness Sheikh Mohammed bin Rashid Al Maktoum, Vice President, Prime Minister of the UAE and Ruler of Dubai, to transform Dubai into the smartest city in the world. RTA is making headway in implementing the Dubai Strategy for Self-Driving Transport aimed to convert 25% of the total mobility trips in Dubai into smart self-driving transport trips by 2030."
Additionally, RTA will show a host of other services that enable customers to automatically pay parking fees at the smart yards and multi-level parking buildings and smart scanning devices that can issue digital fine tickets.
Initiatives on display at GITEX 2021 include a journey planner that uses a new generation of smart screens that relay instant information to passengers.
GITEX technology week will be held from Sunday, October 17 until Thursday, October 21 at Dubai International Convention & Exhibition Centre.
#GITEXTechWeek2021 launches tomorrow in #Dubai.
We're waiting for you at our "S2-K1" stand in Sheikh Saeed Hall-Dubai World Trade Centre.
For more details about the event, visit: https://t.co/HAq3cOwi98#RTAatGITEX#GITEX2021 pic.twitter.com/mMN2pbnh7w

— RTA (@rta_dubai) October 16, 2021