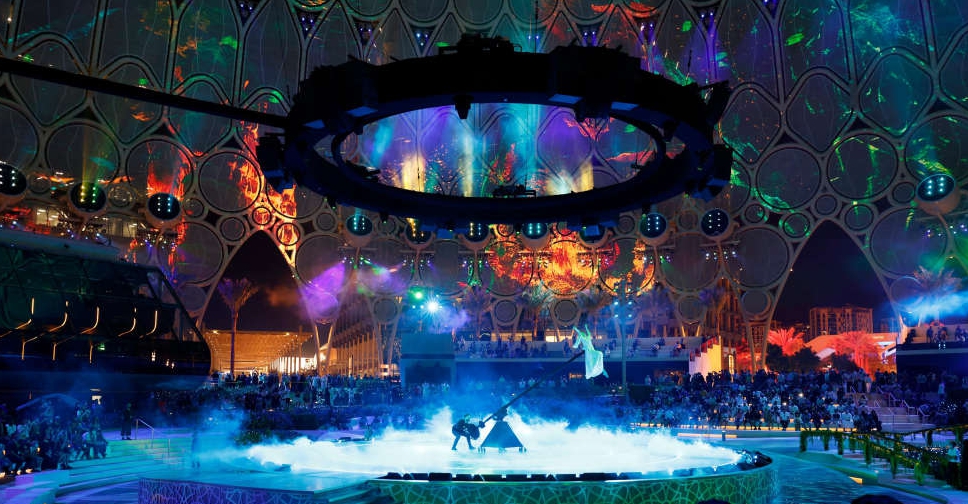 Supplied
The Al Wasl Plaza dome at Expo 2020 Dubai lit up in spectacular fashion to pay tribute to the late Sheikh Rashid bin Saeed Al Maktoum.
The Rashid Al Khair show featured images of the late leader, an Arabic poem penned by Mohammed bin Saif Al Otaiba, and accompanied by the melodies of famed composer Fayez Al Saeed.
The poem speaks of the people's love for the visionary leader who saw the immense potential of Dubai, and devoted his life to his country's growth and development.
"Sheikh Rashid bin Saeed Al Maktoum remains in our hearts and minds," highlighted Nahla AlMheiri, Director - UAE Content at Expo 2020 Dubai.
The show helps people from around the world "to learn about the vision of a man who transformed Dubai from a desert into one of the world's most celebrated cities – a city that now gathers the world under his guiding principles of love, tolerance and collaboration".
"The poem was written in March 1999, and the photographs obtained from Sheikh Rashid's personal photographer, Ramesh. We utilised the latest technologies in order to display the photographs on such a large scale, and coloured them so that they present Sheikh Rashid as alive and wise as he remains in our memories."
The Rashid Al Khair show will feature regularly on the Al Wasl dome.