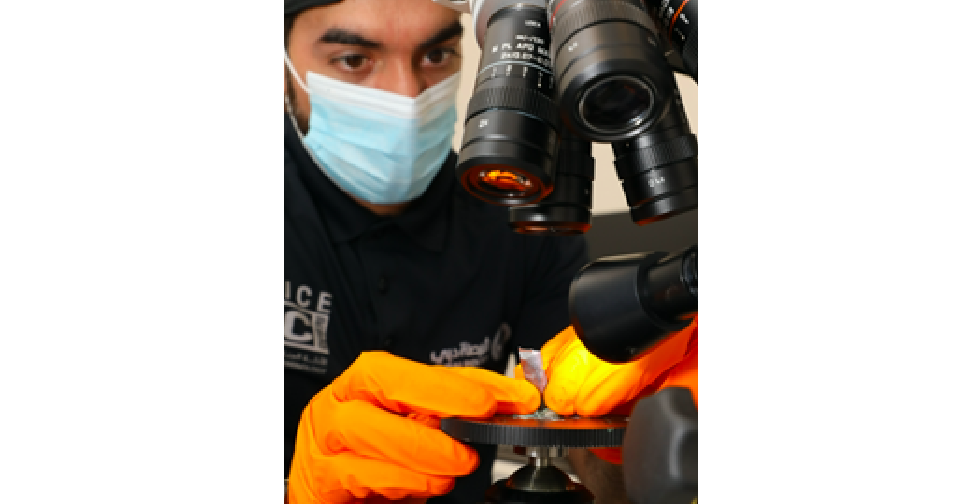 Supplied
Dubai Police have successfully cracked a murder case after they linked the recently recovered weapons to the six suspects in custody.
Despite the lack of fingerprints on the weapon due to "natural erosion and humidity", the officers were able to use "micro-CT tool mark analysis" on the victim's bones and cartilage to link it to the knives.
The weapons were recovered from a place far removed from the desert area where the victim's body was discovered following a tip-off.
Police said the suspects were nabbed following an intense investigation but officers were unable to trace the murder weapons until now.
The suspects, they said, had deliberately buried the knives away from the crime scene to hoodwink the police.
The gang had reportedly committed the crime "over a dispute".
The evidence will now be provided to the Dubai Public Prosecution.