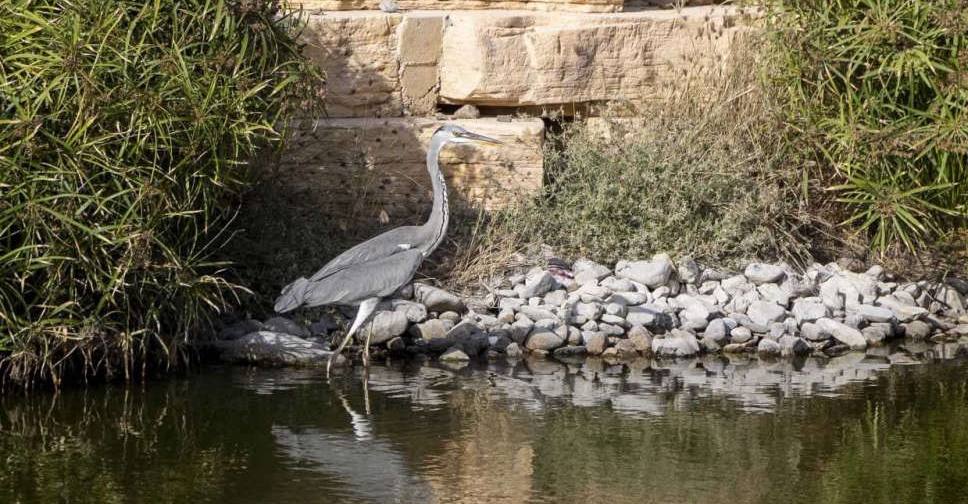 WAM
The findings of a unique survey of biodiversity in Dubai's Sustainable City have been announced to mark World Environment Day.
The survey results showed 102 different plant varieties, 27 bird species, 23 insect species, 3 types of mammals and small numbers of fish, reptiles, and mushrooms are flourishing in the community.
Working in collaboration with Emirates Nature – WWF, The Sustainable City conducted a detailed biodiversity assessment of the natural flora and fauna as well as the plants and wildlife that have been introduced to the community as part of its bid to diversify the ecology.
The field surveys extended over six months and used monitoring equipment including ultrasound recorders and motion cameras to capture the movement of animals such as birds, reptiles, and bats.
Also recorded were different types of plants, insects, mammals, fish, and fungi. Residents engaged in the field work through an app called iNaturalist, a social network of naturalists, citizen scientists, and biologists built on the concept of mapping and sharing observations of biodiversity across the globe.
As part of its commitment to enhancing biodiversity, The Sustainable City has avoided or limited the use of toxic chemicals in pest management and weed control. Weeding is done manually and fogging, using a fine pesticide spray, is strictly limited, with preference given to nature-based solutions including bats which are effective at controlling mosquito populations.
The overall effect of reduced dependence on chemicals supports natural bee populations, as well as butterflies and other pollinating insects. Additionally, Dubai's beekeepers' association maintains an apiary inside The Sustainable City to promote natural pollination and to promote place-based education of our natural ecosystem.
The 2022 World Environment Day campaign #OnlyOneEarth calls for collective, transformative action on a global scale to celebrate, protect and restore the planet. According to UNEP Executive Director, Inger Andersen, biodiversity loss is already costing the global economy 10 per cent of its output each year.
Sustainable City celebrates biodiversity on the occasion of World Environment Day#WamNews https://t.co/7VfbTYqIhE pic.twitter.com/XVK7FkeJE0

— WAM English (@WAMNEWS_ENG) June 5, 2022