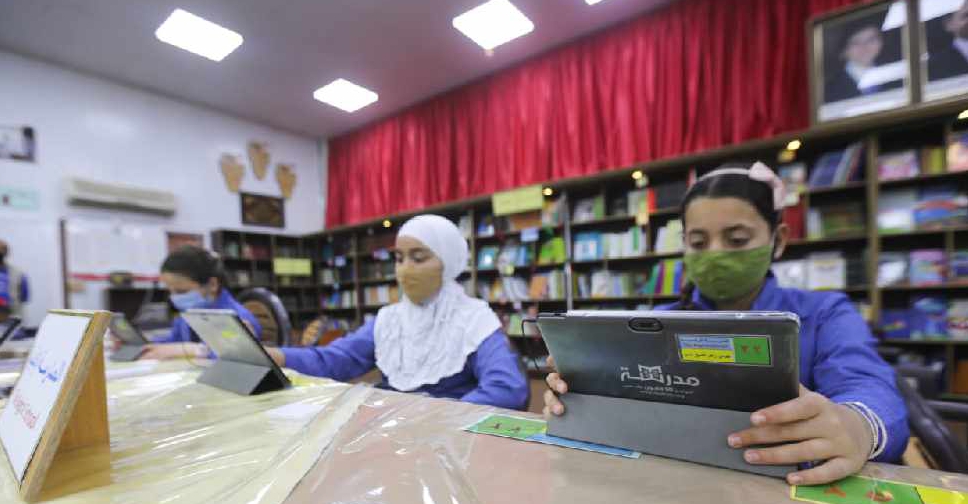 A digital school for refugee children at the Emirati-Jordanian Mrajeeb Al Fhood Camp is being piloted ahead of September's first intake of pupils.
Primary students are taking part in the scheme, which has been organised in collaboration with Jordan's Ministry of Education, the UAE Embassy in Jordan and the Emirates Red Crescent
The alliance brings together education experts from international universities and academic institutions.
The programme is one of the projects launched under the Mohammed bin Rashid Al Maktoum Global Initiatives.
The remote school will be the first integrated and accredited Arab digital facility of its kind, providing e-learning in a smart and flexible way for students around the world, particularly refugees and those in disadvantaged regions.
Commenting on the initiative, Omar bin Sultan Al Olama, Minister of State for Artificial Intelligence, Digital Economy and Teleworking Applications, Digital Economy and Remote Work Applications, said education is the key to providing children with a brighter future.
"There are refugee children who do not have access to an education and this is a challenge His Highness Sheikh Mohammed bin Rashid Al Maktoum, Vice President and Prime Minister of the UAE and Ruler of Dubai, wants to overcome. If we want to change the future of the Middle East, we have to provide them with an education," he added.