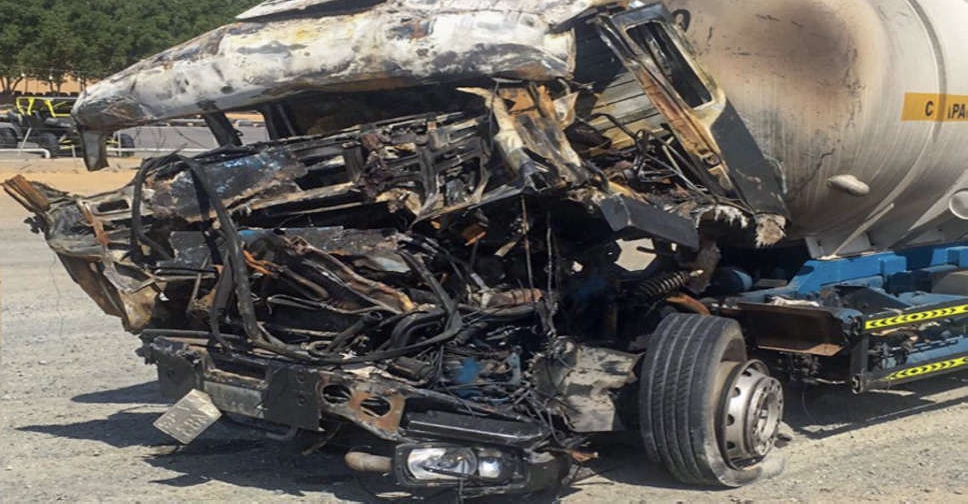 @ShjPolice/ Twitter
Two people have been killed in an accident involving three heavy vehicles in Sharjah, while a third person was seriously injured.
According to Sharjah Police, the accident took place on Sheikh Mohammed Bin Zayed Road at 3:00 am on Wednesday.
Emergency response teams rushed to the spot but found that two men had succumbed to their injuries.
The third person was taken to the hospital.
Colonel Ali Al-Jalaf, Head of Al-Hamriyah Police Station said inattentive driving appeared to be the cause of the accident.
حادث مروري بين 3 شاحناتhttps://t.co/bBjv7X0Hbo

#شرطة_الشارقة #shjpolice #الإمارات #UAE #الشارقة #Sharjah #الإعلام_الأمني #security_media #moiuae pic.twitter.com/Sk52sLIJ3k

— شرطة الشارقة (@ShjPolice) October 13, 2021