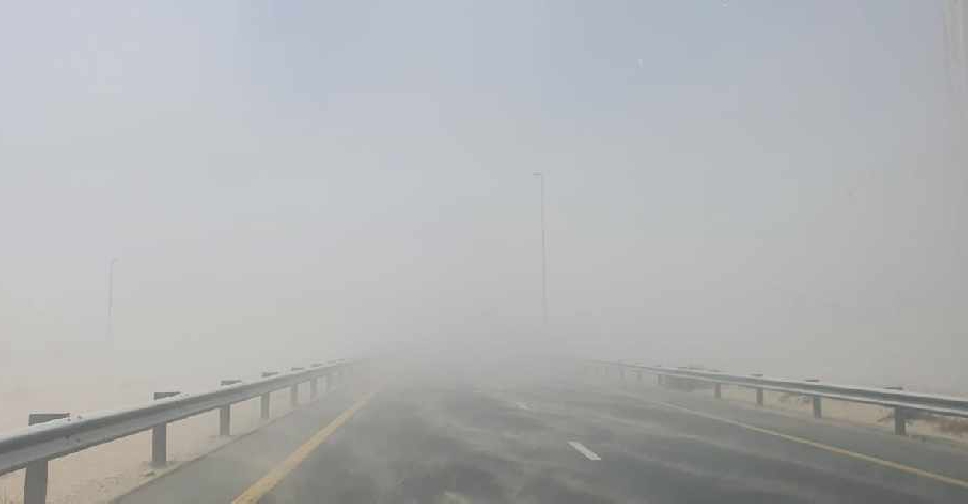 iStock [For illustration]
Motorists and pedestrians are being warned to be aware of low visibility due to strong winds in the UAE.
The National Centre for Meteorology (NCM) has issued dust alerts nationwide until 4:00 pm on Friday, with wind speeds of 60km/h reducing visibility to less than 2,000 metres on the west coast and inland.
#Dust #NCM pic.twitter.com/Rr3lH2hpdf

— المركز الوطني للأرصاد (@NCMS_media) January 21, 2022
Fresh to strong Northwesterly winds causing blowing dust and sand, and horizontal visibility tends to reduce to less than 2000 at times over some internal and coastal areas, from 06:30 to 16:00 Friday 21/01/2022 pic.twitter.com/425Fslnpq5

— المركز الوطني للأرصاد (@NCMS_media) January 21, 2022
Authorities are urging drivers to exercise caution.
#Urgent | #Warning #Abudhabi#AbuDhabiPolice urges drivers to be cautious due to low visibility during high winds and dust .. And for your saftey and for the safety of others on the road, please do not be distracted by taking any videos or using your phone.

— شرطة أبوظبي (@ADPoliceHQ) January 21, 2022
There'll also be a corresponding drop in temperatures with the cold snap expected to last until the end of the weekend.