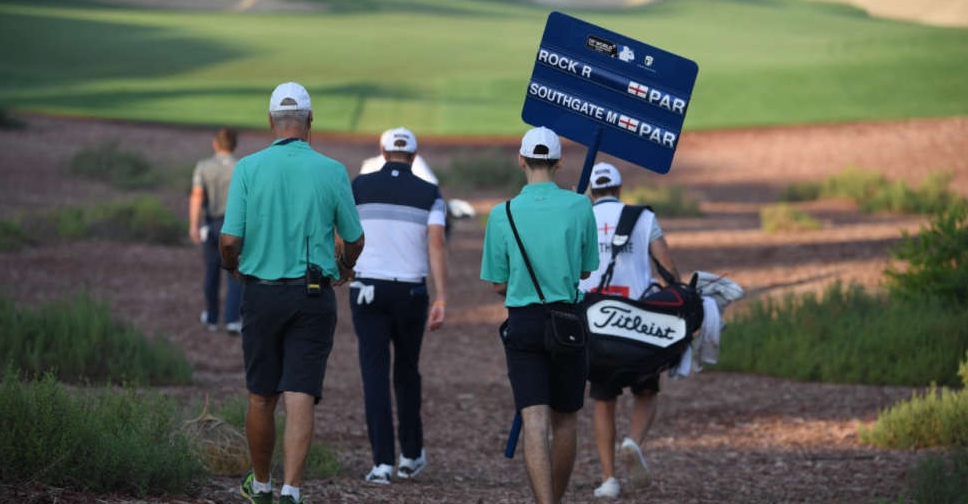 Twitter/DP World
Golfing enthusiasts can have access to behind the scenes at the DP World Tour Championship in Dubai and even rub shoulders with some of the top players when they sign up for the volunteering programme.
Making the announcement, the organisers said they are looking to fill different roles for the final two events of the season in Dubai, with "previous golf or volunteering experience a bonus but not a requirement".
"Those volunteering for the first time will be given a marshalling role first and all are supported by the tournament's Chief Marshal," the statement added.
"Other volunteer roles include scoring and walking with a group, shuttle driving, and assisting TV crew."
The Aviv Dubai Championship will see golfers battle it out on the Fire Course at Jumeirah Golf Estates for the final chance to secure their spot in the season-ending US $9million DP World Tour Championship.
The curtain closing tournament will comprise of the top 50 available players in the Race to Dubai rankings competing to be crowned European Number One at the fourth Rolex Series event of the 2021 season.
Volunteering positions are also open to international visitors with special rates available at several hotels in close proximity to Jumeirah Golf Estates. These can be given to each volunteer upon request.
To volunteer for the Aviv Dubai Championship, sign up here, and for the DP World Tour Championship here.