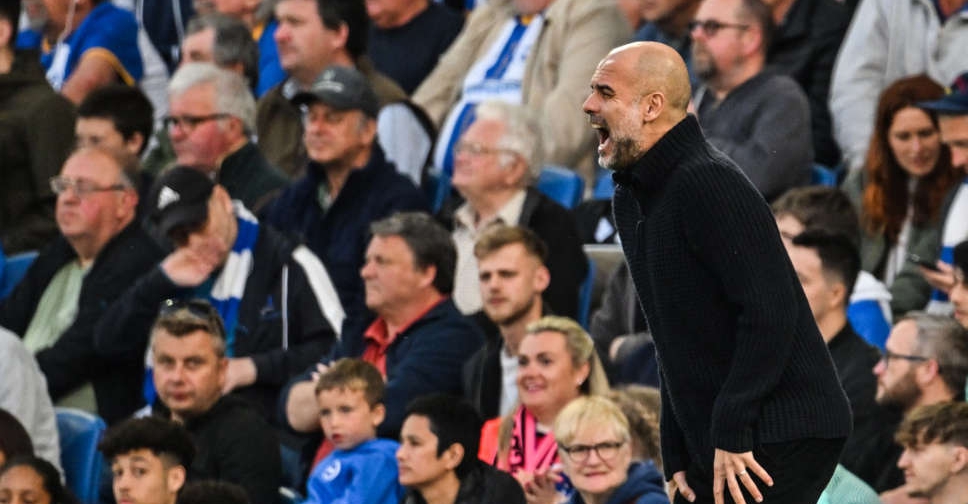 Manchester City manager Pep Guardiola praised the intensity of his Premier League champions after a 1-1 draw at Brighton and Hove Albion on Wednesday despite admitting to some exuberant celebrations 48 hours before.
For the first time since February, City dropped league points as a stunning goal by Brighton's Paraguayan teenager Julio Enciso snapped their 12-game winning run in the league.
Erling Haaland, who set up Phil Foden's opener, had a late goal disallowed, resulting in a yellow card for Guardiola who simply hates dropping points.
City have one more league game left before an FA Cup final against Manchester United and then a Champions League final against Inter Milan.
Victories in both will see City match Manchester United's treble, so Guardiola's side might have been excused taking their foot off the gas having won a fifth title in six seasons at the weekend. That they did not win, however, was more to do with an excellent Brighton side who sealed a Europa League spot.
Guardiola shared some jokes during the game with Brighton boss Roberto De Zerbi and warmly congratulated the home players.
But he was angry that Haaland's goal was disallowed for shirt-pulling.
Brighton's point means they can make plans for the Europa League, the club's first European venture.