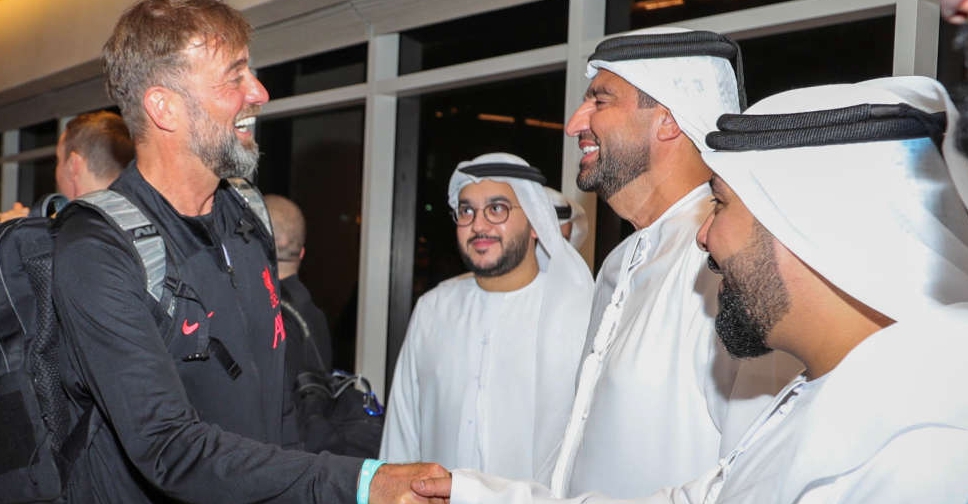 English Liverpool and French Lyon football teams have landed in the UAE for the Dubai Super Cup.
Liverpool's manager Jurgen Klopp, along with stars Roberto Firmino and Thiago Alcantara were joined by Lyon's coach Laurent Blanc and Alexandre Lacazette.
The Dubai Super Cup's supreme organising committee chairman Ahmed Hashem Khoury welcomed the squad and wished them luck.
The championship will kick off its first match between Arsenal and Olympique Lyonnais on December 8 at the Al Maktoum Stadium in Al-Nasr Club.
The second match on December 11 will see Liverpool competing with Olympique Lyonnais. Arsenal will play with AC Milan on December 13, while Liverpool and AC Milan will compete on December 16.
Making the announcement, Sheikh Mansoor bin Mohammed bin Rashid Al Maktoum, Chairman of Dubai Sports Council, said Dubai's hosting of international sporting events reinforces its growing profile on the global sports map and its rise as a major destination for athletes and fans from across the globe.