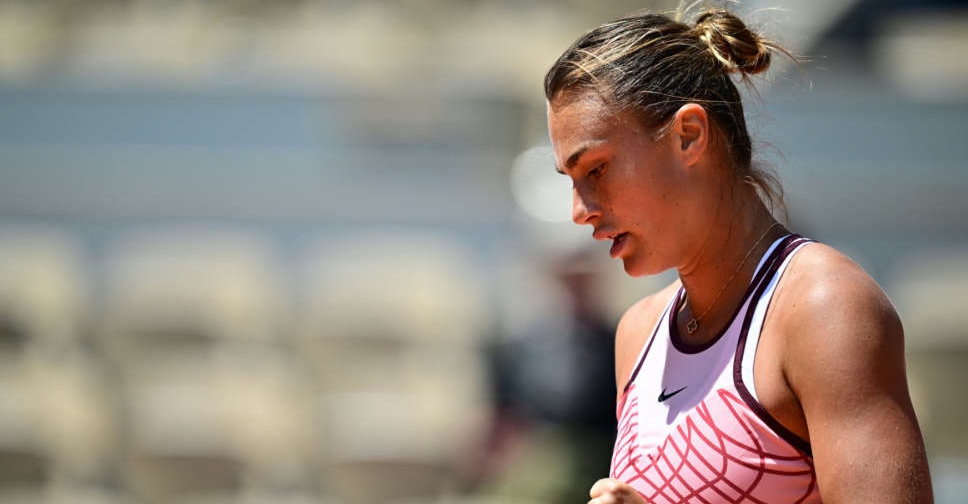 JULIEN DE ROSA/ AFP
Belarusian tennis star Aryna Sabalenka skipped her post-match press conference at the French Open on Friday citing mental health reasons.
The tournament organisers instead released an interview with the world number two conducted by a hand-picked group of reporters in which she said she had not felt safe at her previous press conference.
At Wednesday's event Sabalenka was asked about Russia's invasion of Ukraine and her country's role as a staging ground for Russian troops and weapons.
Sabalenka said that her choice not to take part in Friday's press conference was supported by the French Open organisers.
"After my match (on Wednesday) I spoke with the media like I normally do. I know they still expect some questions that are more about the politics and not so much about my tennis," she said.
"For many months now I have answered these questions at tournaments and been very clear in my feelings and my thoughts. These questions do not bother me after my matches.
"I know that I have to provide answers to the media on things not related to my tennis or my matches, but on Wednesday I did not feel safe in the press conference," she said.
A French tennis federation spokesperson told Reuters Sabalenka would not be fined.
"It was to protect her," the spokesperson said, adding that whether she attends other press conferences would be her decision.
Sabalenka will play either American Sloane Stephens or Yulia Putintseva of Kazakhstan in the next round.
In 2021, former world number one Naomi Osaka of Japan was fined $15,000 for skipping a post-match press conference at the French Open and threatened with tough sanctions by the board of the four Grand Slam tournaments.
She subsequently withdrew from the tournament citing mental health concerns and later said she had been battling depression and anxiety for years.