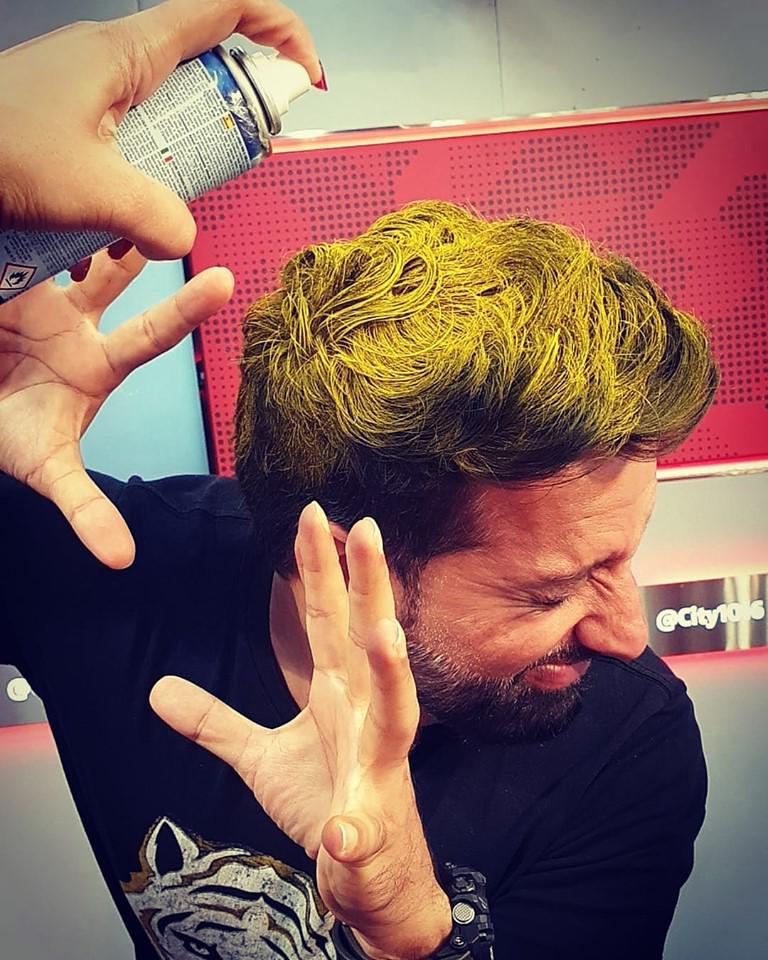 Siiddharth Vohra says he ll live with this ugly yellow hair colour for the day, if he gets the chance to go to London for the #cwc19 final. Tickets, hotel, closing party invites to THE cricket world cup final. THE. FINALS!!!!
All thanks to Emirates
:)

What would you do for this prize? England ke liye kya karega??
Sid coloured his hair! Today...get this... Parikshit WAXED his arm!!!!! There was A LOT of resistance to get a chance to go to the World Cup!!
We are giving 2 tickets to the finals on Emirates airlines, luxury hotel stay and invites to the closing party.
Tell us what you can do to win these tickets? Upload a video of you doing the task on Facebook or Instagram and use the hashtag #Englandkeliyekyakarega
Yesterday, Sid coloured his hair! Today...get this... Parikshit WAXED his arm!!!!! There was A LOT of resistance to get a chance to go to the World Cup!! We are giving 2 tickets to the finals on Emirates airlines, luxury hotel stay and invites to the closing party. Tell us what you can do to win these tickets? Upload a video of you doing the task and use the hashtag #Englandkeliyekyakarega

Posted by City 1016 on Monday, June 10, 2019