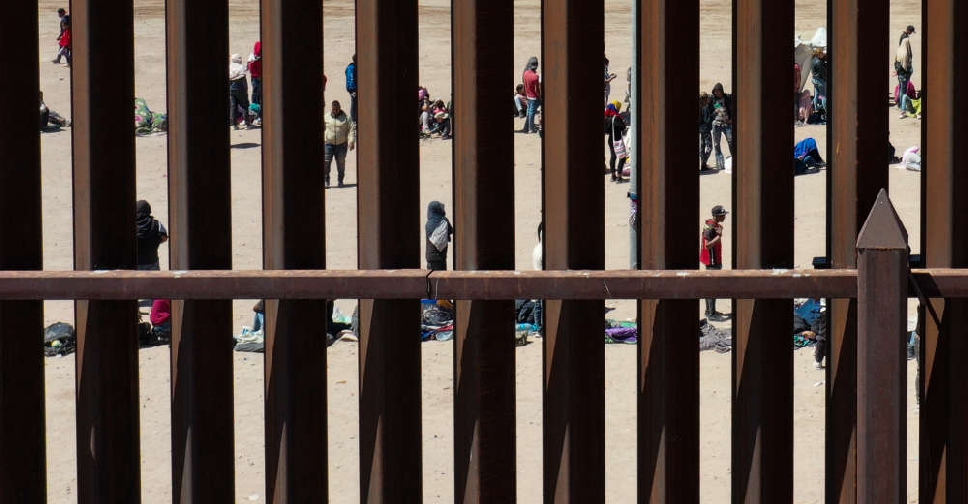 AFP
US officials on Monday said there will be "tougher consequences" for migrants illegally crossing the southern border as US President Joe Biden transitions away from COVID-19 restrictions known as Title 42 that allowed agents to quickly expel many migrants to Mexico over the past three years.
The number of people caught crossing the border illegally since Title 42 ended on Friday dropped sharply from highs last week, US Department of Homeland Security (DHS) official Blas Nunez-Neto said on a call with reporters.
Apprehensions have dropped as Biden implemented a higher standard for asylum applications at the border and opened up new legal pathways for migrants abroad, while countries further south have stepped up border security, Nunez-Neto said.
Nunez-Neto said migrants crossing illegally "now face tougher consequences at the border, including a minimum five-year bar on re-entry and the potential to be criminally prosecuted if they try again."
Last week, some migrants told Reuters they were rushing to the border to try to enter the country before the new asylum rules took effect. After Title 42 ended at midnight on Thursday, some asylum seekers said they were told by US authorities they could not enter until they applied for an appointment on a new app known as CBP One.
Biden, a Democrat seeking re-election in 2024, has grappled with record numbers of border crossings since he took office in 2021. Republicans fault him for rolling back some of the more restrictive policies of Republican former President Donald Trump, currently his party's front runner for the presidential nomination.
Some Democrats and asylum officers have internally expressed concerns with the rapid rollout of Biden's new asylum standard and said it undercuts the right to claim asylum under US law and international treaties, as well as Biden's own campaign promises. Immigration advocates are suing in an effort to halt the new regulation, which they say mirrors similar Trump policies blocked in court.
US border officials had cautioned for months that the end of Title 42 restrictions, in place since March 2020 at the start of the COVID pandemic, could lead to a rise in illegal crossings. Title 42 allowed US authorities to expel migrants to Mexico or other countries without the chance to request US asylum.
The Biden administration has also expanded legal pathways that allow more people to enter the US without crossing illegally, including the CBP One appointments and applications available abroad for humanitarian parole and refugee status.