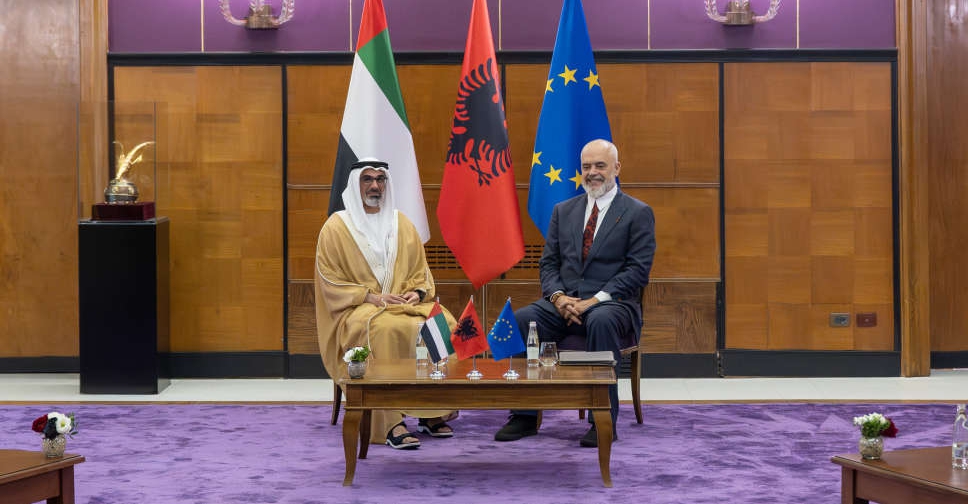 H.H. Sheikh Khaled bin Mohamed bin Zayed Al Nahyan, Crown Prince of Abu Dhabi, has met with Edi Rama, Prime Minister of Albania, in Tirana, to discuss opportunities to further strengthen cooperation between the two countries.
Sheikh Khaled commended the close relationship and strategic partnership across development, investment and trade following the signing of the economic cooperation agreement between the UAE and Albania in 2020.
His Highness also emphasised the importance of expanding their scope of mutual cooperation and exploring investment opportunities in various vital sectors such as energy, infrastructure, and tourism, among others.
He highlighted that the UAE is committed to championing peace and stability as fundamental pillars for development and economic growth. Sheikh Khaled also highlighted that enhancing security and stability in the region and the world is an integral part of the UAE's policy in achieving sustainable development and prosperity for all.
During the meeting, held in Tirana as part of a working visit by His Highness to Albania, His Highness conveyed the greetings of President His Highness Sheikh Mohamed bin Zayed Al Nahyan, to the Prime Minister of Albania, and his good wishes for his health and happiness, as well as his compliments to the people of the Republic of Albania to achieve more progress and prosperity.