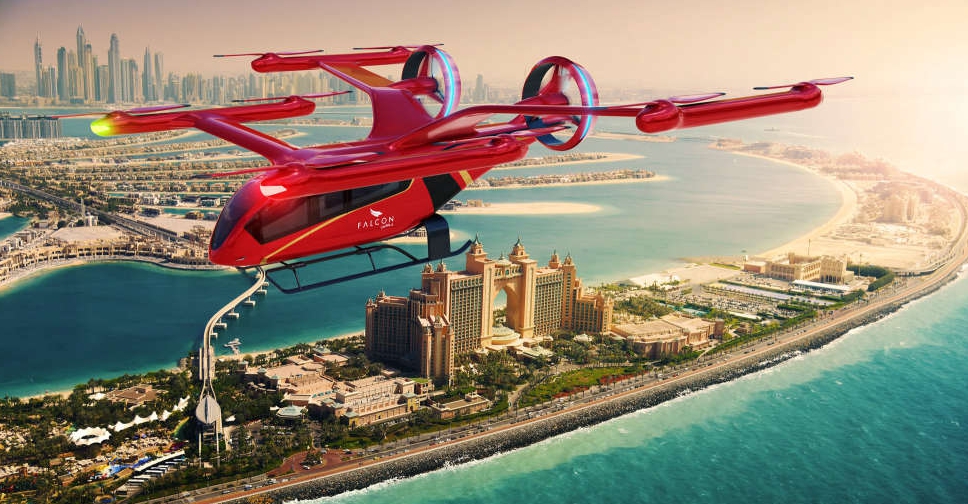 www.falconaviation.ae (screen grab)
Air taxis could soon take to Dubai's skies, thanks to a new agreement aimed at introducing electric vertical take-off and landing (eVTOL) aircraft in the emirate.
Abu Dhabi-based Falcon Aviation Services and a subsidiary of Brazil's Eve Holding have signed a Letter of Intent (LOI) for up to 35 eVTOL aircraft with deliveries expected to start in 2026.
The partnership will introduce the first eVTOL touristic flights from the Atlantis, The Palm in Dubai.
"The launch of this concept fully aligns with the Smart Dubai vision and will contribute to positioning Dubai as a global leader in sustainable Urban Air Mobility transportation," said Captain Ramandeep Oberoi, Chief Operating Officer of Falcon.
"This is a massive challenge for both companies, which will help to position Dubai as a leader in the urban air mobility market. Eve's global experience, which spans different regions across the globe, will surely benefit the achievement of this project," said Andre Stein, co-CEO of Eve.
Today, we announced a partnership with Falcon Aviation Services with an order of up 35 to eVTOLs. The collaboration will introduce this new mode of transport to Dubai. Read the news at https://t.co/RT8VdJHtso #UAM #eVTOL #MobilityReimagined #GreenTech

— Eve Air Mobility (@EveAirMobility) June 7, 2022