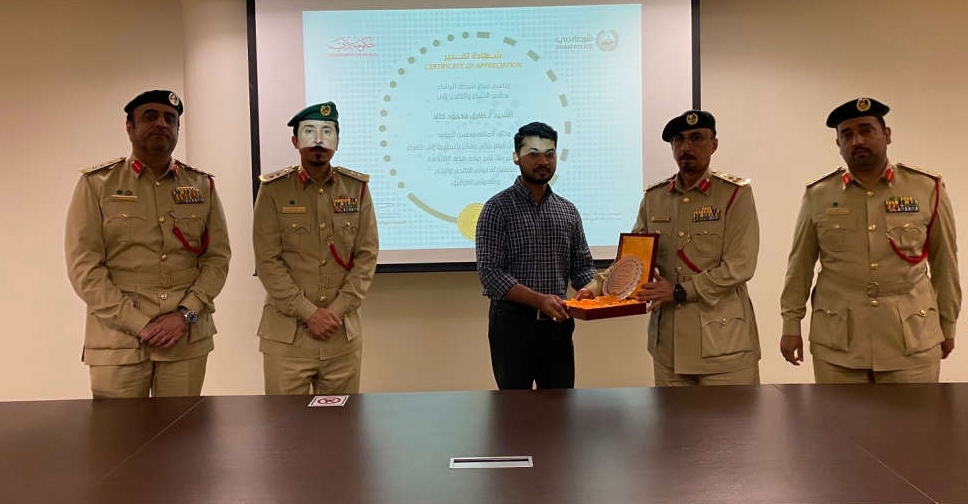 Twitter (via @DubaiPoliceHQ)
A man who handed in AED 1,000,000 cash he found in the elevator of his residential building has been honoured by Dubai Police.
Brigadier Abdul Rahim bin Shafi, Director of Al Barsha Police Station, praised Tariq Mahmood Khalid Mahmood for his honesty.
Brigadier bin Shafi also awarded Mr Mahmood, an Indian national, with a certificate of appreciation to emphasise the importance of collaboration between community and police.
He stressed Dubai Police's desire to strengthen community partnerships and reinforce a sense of responsibility among individuals.
Mr Mahmood thanked Dubai Police for honouring him and expressed the pride and joy the recognition has brought.
#News | Dubai Police Honours Man for Returning AED 1,000,000

Details:https://t.co/HQgOPCTW75#YourSecurityOurHappiness#SmartSecureTogether pic.twitter.com/JVWF2qW7Lm

— Dubai Policeشرطة دبي (@DubaiPoliceHQ) June 5, 2022