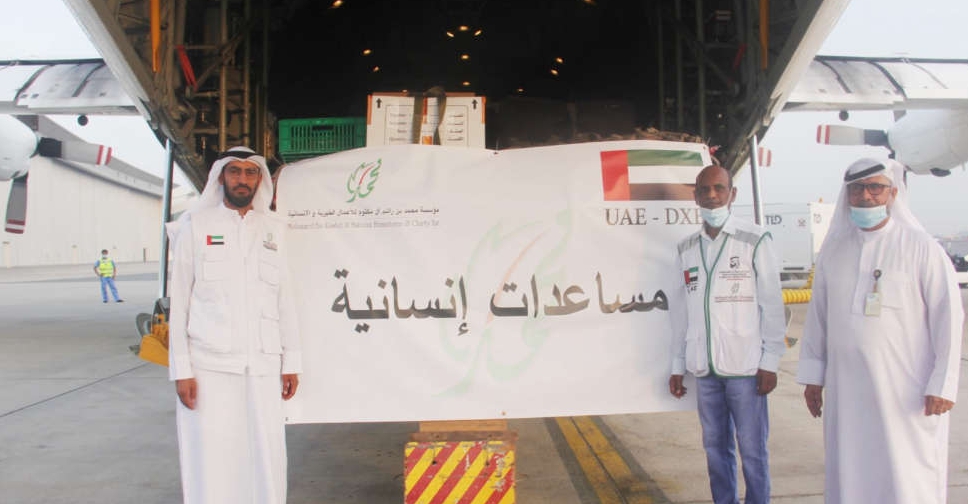 WAM
The UAE has sent four planes loaded with 60 tonnes of food aid to Kabul.
This airlift to Afghanistan comes shortly after the UAE pledged to dedicate AED 184 million to humanitarian projects in Afghanistan.
The aid was sent by the Mohammed bin Rashid Al Maktoum Humanitarian and Charity Establishment as directed by His Highness Sheikh Mohammed bin Rashid Al Maktoum, Vice President and Prime Minister of the UAE and Ruler of Dubai.
Several Afghan officials expressed their appreciation to the UAE for its humanitarian efforts.
Since the beginning of September, 12 planes carrying 285 tonnes of urgent food and medical supplies have been sent to Afghanistan
The UAE has also helped evacuate over 40,000 Afghans and foreign nationals and is temporarily hosting thousands of families before they depart for their next destination.
The establishment has launched many humanitarian and charity projects in Afghanistan, including the construction of 200 houses for people of determination, four mosques, two schools, a shopping centre, a clinic and a professional training centre.
This is in addition to the Zayed Orphanage in Kandahar, which was approved as a secondary school that runs seven classes, organises carpentry workshops for orphans, and comprises housing facilities for students.