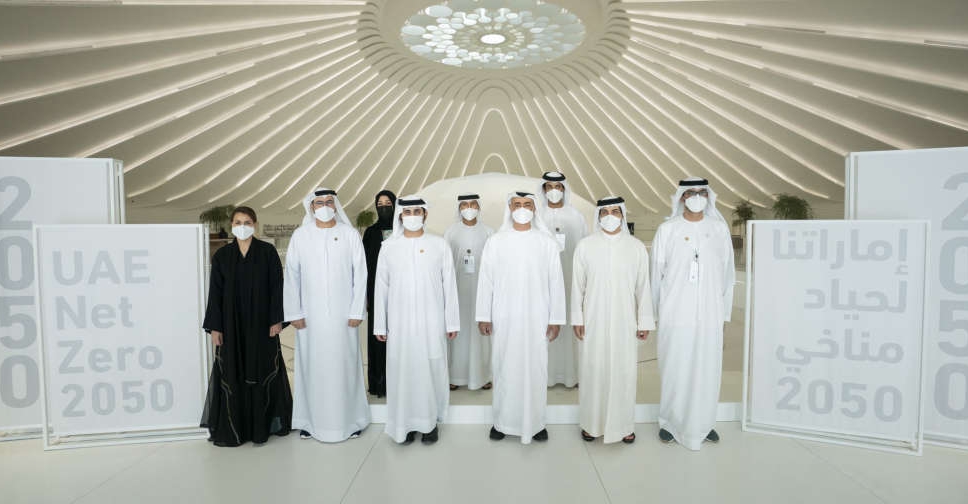 @DXBMediaOffice/ Twitter
The UAE has unveiled an ambitious initiative to achieve carbon neutrality by 2050.
A total of AED 600 billion will be invested in clean and renewable energy until 2050 as part of efforts to reduce carbon dioxide emissions.
His Highness Sheikh Mohammed bin Rashid Al Maktoum, Vice President and Prime Minister of the UAE and Ruler of Dubai, said all institutions in the UAE will work as one team to achieve the project's goals.
"The country will play its global role in combating climate change," he added.
محمد بن راشد: أعلنت الإمارات اليوم عن هدفها لتحقيق الحياد المناخي بحلول 2050.. نموذجنا التنموي سيراعي هذا الهدف وجميع المؤسسات ستعمل كفريق واحد لتحقيقه..والإمارات ستستثمر أكثر من 600 مليار درهم في الطاقة النظيفة والمتجددة حتى 2050 وستقوم بدورها العالمي في مكافحة التغير المناخي pic.twitter.com/c1rL6vhLt2

— Dubai Media Office (@DXBMediaOffice) October 7, 2021
His Highness Sheikh Mohamed bin Zayed Al Nahyan, Crown Prince of Abu Dhabi and Deputy Supreme Commander of the UAE Forces, also highlighted the significance of the initiative.
"The Net Zero 2050 Strategic Initiative is consistent with the longstanding vision of the UAE and its people to make a significant contribution to global sustainability efforts while supporting economic and human development both at home and around the world," said Sheikh Mohamed.
The UAE's Net Zero 2050 Strategic Initiative announced today is consistent with the longstanding vision of the UAE and its people to make a significant contribution to global sustainability efforts while supporting economic and human development both at home and around the world. pic.twitter.com/afSWMWPXt6

— محمد بن زايد (@MohamedBinZayed) October 7, 2021